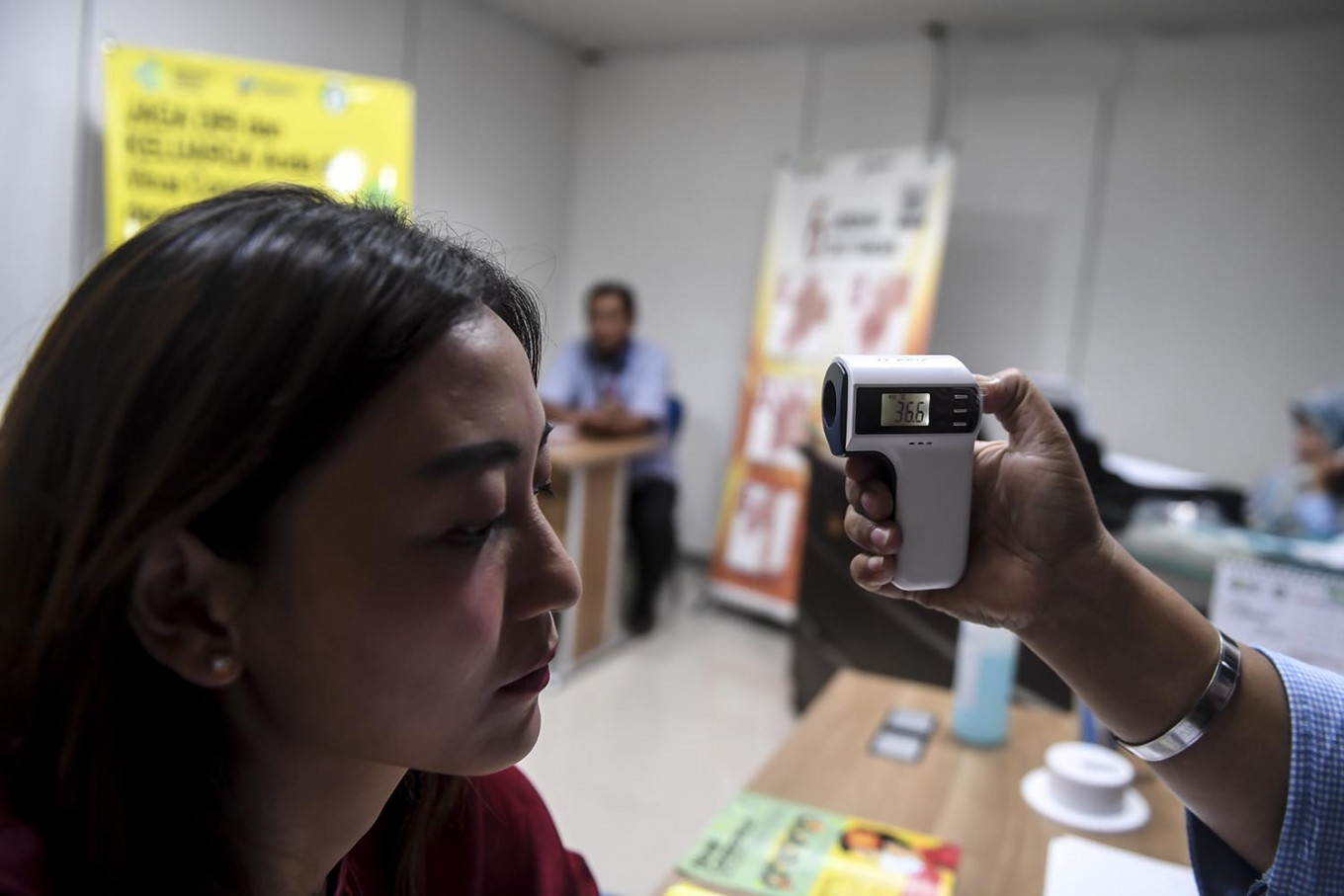 The government's recent handling of COVID-19 has spark nostalgia online for the late National Disaster Mitigation Agency (BNPB) spokesperson Sutopo Purwo Nugroho, who dedicated his life to relaying information to the public when disasters struck.
Big data consulting company Drone Emprit founder Ismail Fahmi said on his Twitter account that tweets about the late Sutopo had spiked since President Joko "Jokowi" Widodo confirmed Indonesia's first two cases on Monday.
Sutopo gained renown as a source of reliable information during the country's bleakest moments, even after he was diagnosed with stage 4 lung cancer in late 2017. He passed away at the age of 49 while receiving treatment in China in 2019.
The man, recognized by the Straits Times as one of the Asians of the Year in 2018, often took to his Twitter account @Sutopo_PN, which still has more than 200,000 followers to this day, to share up-to-date information on disasters. He was also known among journalists for his data-based answers during media briefings.
"The public has expressed dismay over the 'crisis management speech' of Pak [Health] Minister Terawan [Agus Putranto]. What he said was right, but the way he expressed it did not convince the public," Ismail of Drone Emprit said.
As an example, he quoted a tweet from musician Ananda Badudu that read, "We all miss the late Pak Sutopo". The tweet, which has been retweeted almost 50 times, was posted in response to another tweet criticizing Terawan's press briefing on the confirmed coronavirus cases.
Meanwhile, Twitter user @bawonot wrote, "With all due respect, Mr. Terawan [and all government officials] should have learned one or two things from the late Mr. Sutopo's playbook on how to handle public communication properly. There is a time and place for jokes and [unnecessary] comments, Sir."
User @goldydharmawan tweeted, "In a critical time like this, I miss Pak @Sutopo_PN. The one who can publicly explain things as clearly as possible in the easiest manner that most people can comprehend."
Facing sharp public criticism, the government appointed on Tuesday Disease Control and Prevention Directorate General secretary Achmad Yurianto as the spokesperson for all coronavirus-related matters.
Indonesian Public Relations Firm Association (APPRI) chairperson Jojo S. Nugroho said Yurianto's appointment, despite coming too late, was a good step toward ensuring effective communication that could cut across the widespread misinformation about the virus as well as the efforts of some politicians to seek publicity by issuing baseless statements. He also urged the government to form a specific crisis management team in anticipation of a domestic outbreak.
"Preparations should have been made since late December 2019 when the outbreak was first reported. However, it was not handled seriously […] a crisis communication team was not formed to anticipate the outbreak. As a result, hoaxes have spread and the government has instead been busy clarifying misinformation," he told The Jakarta Post.
He said the public's criticisms of Terawan were justified, as the minister's statements did not carry a "sense of crisis", both in content and in gesture.
"Quoting WHO director general Tedros [Adhanom], our biggest enemy is not the virus itself, but fear, rumors and stigma. Our strengths should be in facts, scientific explanation and solidarity," he said.
https://www.thejakartapost.com/news/2020/03/05/netizens-long-for-sutopo-as-govt-scrambles-to-handle-covid-19.html