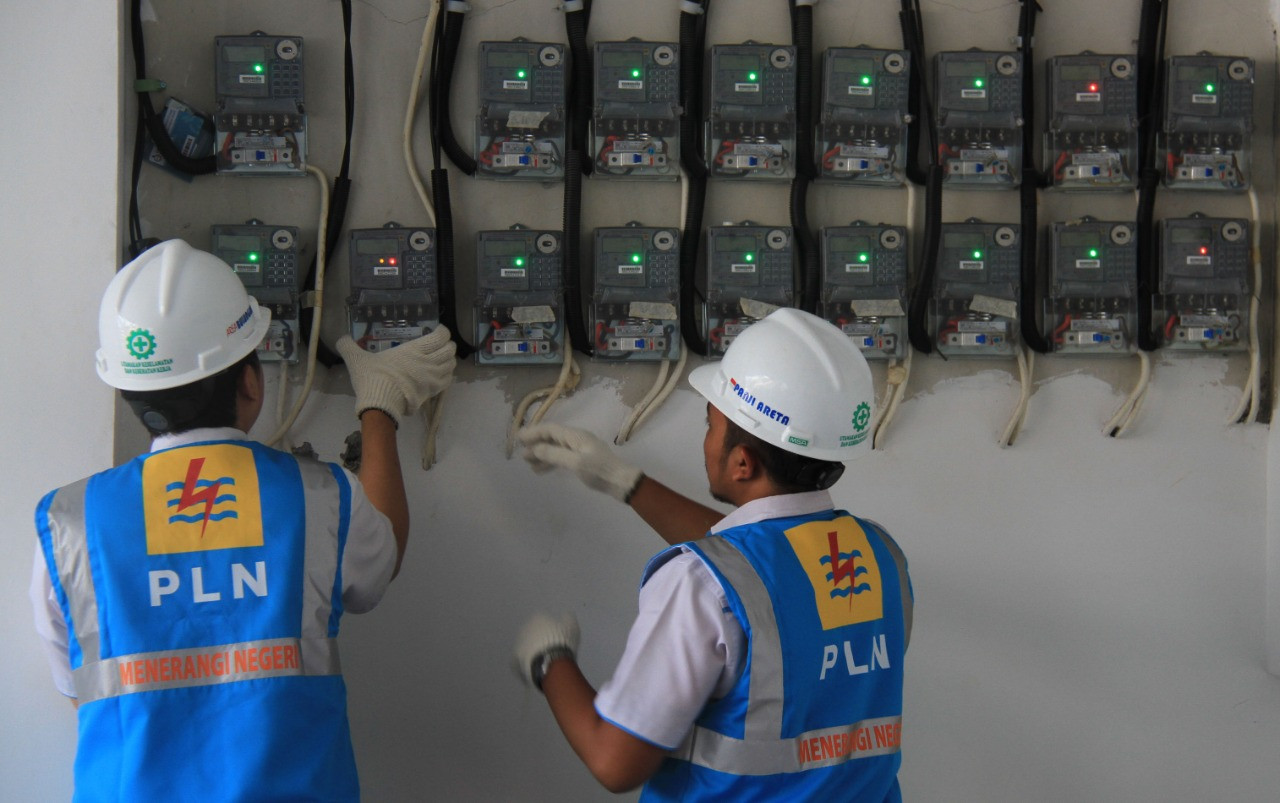 Social media users, known in Indonesia as "buzzers", have steered discourse in Indonesia following customer complaints against state-owned electricity firm PLN for a significant spike in electricity bills in June resulting from a new billing method and increased at-home work. The response has raised questions about whether it was organic or an artificially mustered campaign.
Buzzers have been known to weigh in on political matters, but their involvement in public service disputes is new. At one point, they even launched a negative campaign against a customer who had complained.
The hashtag #TagihanPLNOkSaja (PLN billing is fine) was one of the most popular hashtags on Twitter on Tuesday and Wednesday to counter complaints from customers who said their bills were higher than usual.
One of the customers was famous singer Tompi, who is also a plastic surgeon, a social media influencer with 1.1 million followers and a supporter of President Joko "Jokowi" Widodo. On his account @dr_tompi he said his electricity bill had increased significantly and that PLN had not notified him about the change.
TAGIHAN PLN MENGGILA! Ini dr PLN kagak ada konfirmasi2 main sikat aja— dr tompi spBP (@dr_tompi) June 10, 2020
The tweet had more than 6,000 likes and 2,900 retweets as of Friday afternoon. Others said they had the same experience with PLN.
But later, Tompi was on the receiving end of criticism. Some people accused him of changing into a "kampret", a term used by Jokowi supporters to insult those who supported Jokowi's opponent during the 2014 and 2019 presidential elections, current Defense Minister Prabowo Subianto. Some Twitter users accused Tompi of complaining about PLN because he had not received a position in Jokowi's administration.
Big data consulting company Drone Emprit founder Ismail Fahmi said on Wednesday that users who promoted #TagihanPLNOkSaja were mostly accounts with less than 10 followers, meaning they were new accounts or perhaps bots. The hashtag reached its peak on the morning of June 9, when the messages tended to anticipate complaints about electricity bills. Some posts that contained the hashtag, for example, explained how to calculate an electricity bill.
However, by the afternoon, the tone turned into "anger" because the hashtag was being used by customers upset about their bills, Ismail said. The customers later created a counter-hashtag, which added an expletive to the phrase "PLN billing is fine". The combative tone continued to the next day.
The top tweet for the hashtag, he said, was from a customer who used the hashtag ironically and showed a Rp 20 million electricity bill and a previous bill of Rp 2.5 million.
"Have companies changed their way of communicating with the public or clients in this social media era? Should a state-owned company communicate with their clients using memes and 'buzzers' without showing sympathy?" Ismail said.
PLN has acknowledged the customers' reports. The spike in electricity bills has been attributed to PLN's new billing method, where it calculates monthly residential power bills based on consumption during the previous three months. Higher-than-usual consumption in April and May was billed in June.
Last week, PLN promised to relax billing for some disgruntled customers.
In June, 4.3 million post-paid residential customers saw bills 20 percent higher than in the previous month, PLN data showed.
PLN vice president of public relations Arsyadani Ghana Akmalaputri denied that the company had engaged buzzers to drown out customer complaints.
"PLN didn't use buzzers. That is the information that we can convey," she told The Jakarta Post on Friday.
https://www.thejakartapost.com/news/2020/06/12/buzzers-tell-pln-customers-that-their-bills-are-fine.html